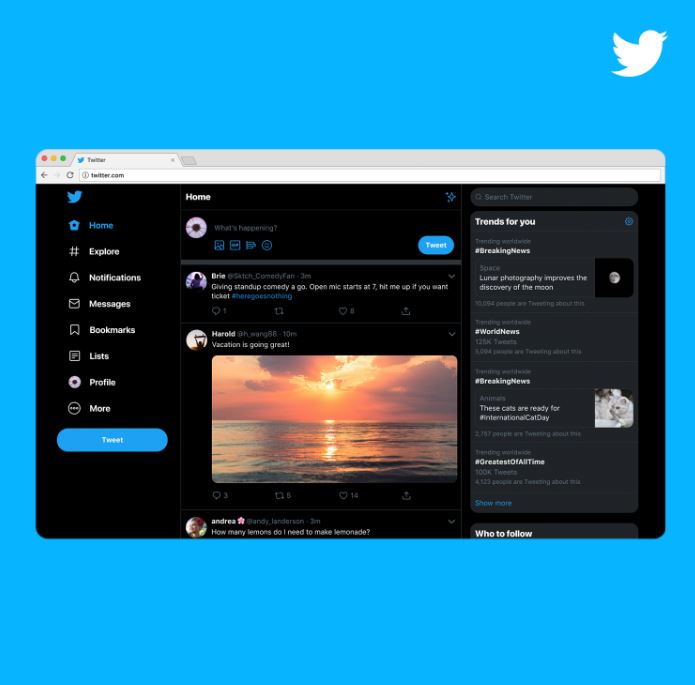 media update's
Nicole van Wyk unpacks the social media recap goodie bag. Let's take a look inside:
Instagram introduces its 'Account Disable Policy' 
The news: The Instagram 'Account Disable Policy' will allow app developers to detect and remove problematic Instagram accounts. In comparison to the current policy, the revised policy disables accounts in a shorter period of time. 
Fear not, for you will be notified if your account is at risk of being suspended. This means that you will have enough time to appeal to Instagram to activate your account after you have removed any harmful content you have posted.
Why it's making headlines: The 'Gram' users will now be held accountable for the content that they post online. This update proves Instagram's commitment to providing a safe and supportive platform for all of its users. 
The Instagram 'Account Disable Policy' sends out a clear message to users: the app has zero-tolerance for bullying, any malicious conduct and offensive content posted by Instagrammers. 
Twitter Desktop gets a facelift
The news: Twitter has rolled out a new and improved desktop website that is meant to be more user-friendly. It is meant to be more aligned with the look and feel of Twitter that is found on other devices you use, such as the mobile app or your tablet. You can now also personalise your web Twitter experience more ever than before.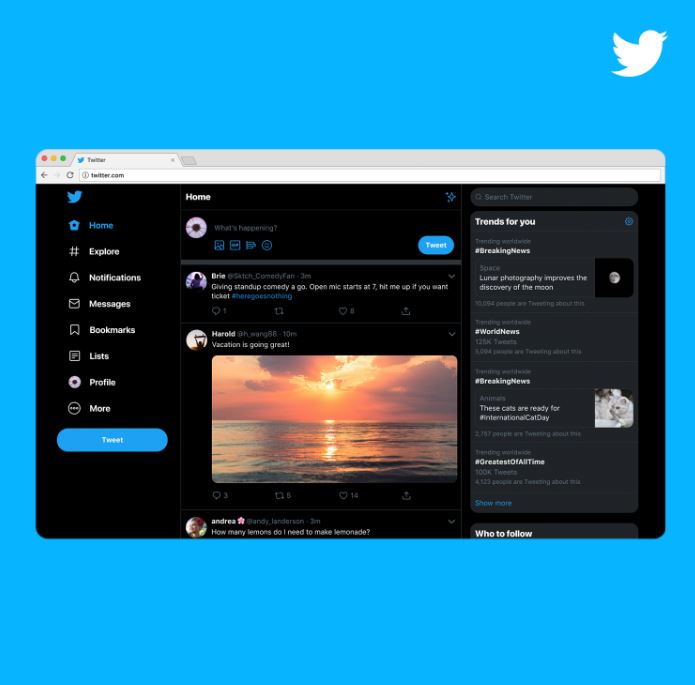 Why it's making headlines: The 'Explore' function has been bumped up a little to ensure that you are on the receiving end of more great content. You can expect more live videos, Twitter moments and 'Top Trends' updates. You will never be out of the loop because Twitter has got your back! This way, you won't have to go searching for relevant content because the latest updates will be filtered by Twitter for you.
The side navigation panel contains bookmarks, lists and profiles on your homepage. This will not only make everything easier to access, but it makes the website a lot more user-friendly. 
Direct Messages can be expanded so that ongoing conversations won't have to be minimised in order to switch to a new message tab. This change also means that you won't have to log in and out of accounts to post content because the side panel makes it easier for you to access and switch between accounts. So no more hassles managing more than one account, social media managers!
Love the Dark Mode theme? Well, you're in luck because Twitter.com is bringing an array of themes and colour scheme options. Twitter users will be spoilt for choice with this updated customisation option. 
LinkedIn launches objective-based 'Campaign Manager'
The news: LinkedIn's new objective-based 'Campaign Manager' allows brands to create native adverts that appeal directly to their target markets. It will reach people who will engage with your posts. The platform will also provide you with the best bidding marketing strategy based on your objectives. 
These objectives may include:
clicks
impressions
conversions
views 
The new tool also allows you to track the performance of your campaigns. 
Why it's making headlines: The 'Campaign Manager' makes it easier for marketers and advertisers to create and manage campaigns that are clearly defined right off the bat. LinkedIn is a top B2B platform and a 'Campaign Manager' will only simply marketing B2B interactions. 
Are all of the new updates useful? What are your thoughts? Let us know in the comments section below.
*Image courtesy of Vecteezy 
Instagram Account Disable Policy Twitter Desktop changes LinkedIn Campaign Manager social media news