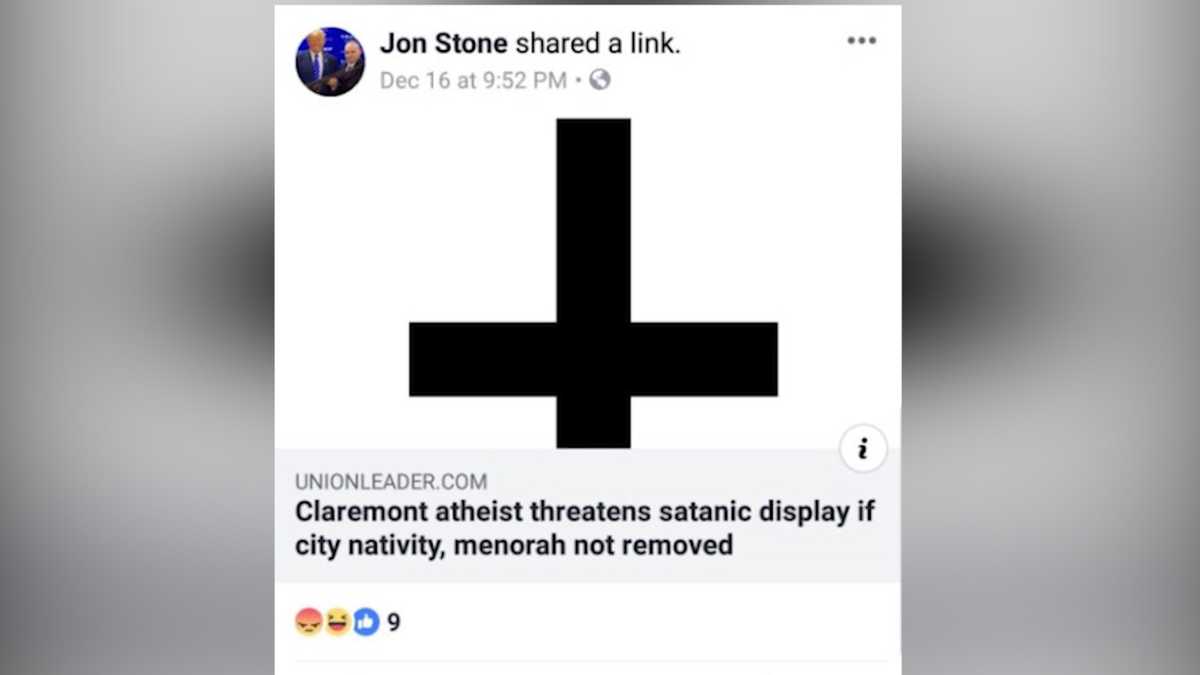 CLAREMONT, N.H. —
A Claremont man said a city councilor's social media post enabled others' harsh backlash of his request to move religious holiday displays off public property.
Sam Killay, 36, approached the town about moving a Nativity scene and large menorah from a public park last year.
Killay said he and his wife have received harsh backlash since news reports over his requests spread through the community.
"I've had people scream at me. I've had people mail me things. I've had people threaten me all over the internet," Killay said.
According to Killay, some of that backlash was enabled by his own city councilor, Jon Stone.
In screenshots given to NBC 5 by Killay, a post from an account claiming to belong to Stone shared a news report about Killay's request to move the displays.
In the comments, that same account shared personal photos and information about Killay and his wife, including where she worked.
Other commenters hurled insults at the couple. Killay pointed to one comment in the thread he found particularly menacing. It made reference to a sling blade, which is a heavy, bladed farming tool.
"He instigated it by putting that information out there," Killay said.
Killay and his wife brought their concerns over the post to the City Council early this week.
Mayor Charlene Lovett said the City Council's code of conduct has not been updated in over a decade and makes no mention of how elected officials should behave on social media.
"I don't think it's appropriate for anyone, public official or not, to attack other people or marginalize them in any way," Lovett said.
Lovett said some members of the public had demanded Stone resign. But, she said, the City Council does not have the authority to force a resignation in this situation.
According to Lovett, a ballot vote would be needed to amend the city charter in order to make activity such as Stone's alleged social media posts a removable offense.
Killay said he does not expect an apology from the city councilor, but he wants the city to take action to amend its code of conduct to include consequences for elected officials for their behavior both on and off social media.
NBC 5 requested comment from Stone multiple times but did not receive any response.