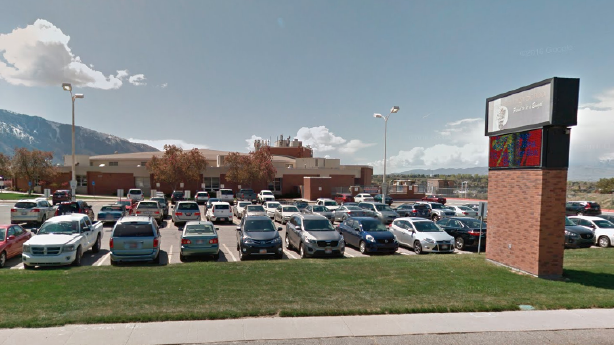 COTTONWOOD HEIGHTS — Panic spread through Brighton High School and surrounding schools Friday morning when a Snapchat post was misconstrued as a school threat and passed among students.
A student who does not go to Brighton High School was showing his friends a video of a gun commonly used for paintballing. A video of the student's video somehow traveled around social media and eventually was posted to Snapchat with a threat that warned people to get out of Brighton High School, said Canyons School District spokesman Jeff Haney.
Rumors that an active shooter was on campus flew among students at Brighton and nearby schools. Administrators at Brighton also began receiving calls from worried parents and students, Haney said.
"We understand their concern in this day when things are happening across the country. There are many people who will panic when they hear of something that could happen at their school," Haney explained. "We want to be clear that there has been no threat against our school or any of our students."
The school contacted the parents of the student who was originally shown in the video and verified that he has no access to weapons and was at home at the time the video circulated, Haney said.
The school did not go on lockdown and there is no immediate threat to anyone, Haney emphasized.
Cottonwood Heights police have a student in custody. The investigation is ongoing.
This article will be updated if more information becomes available.
Contributing: Eric Morgan, KSL
×