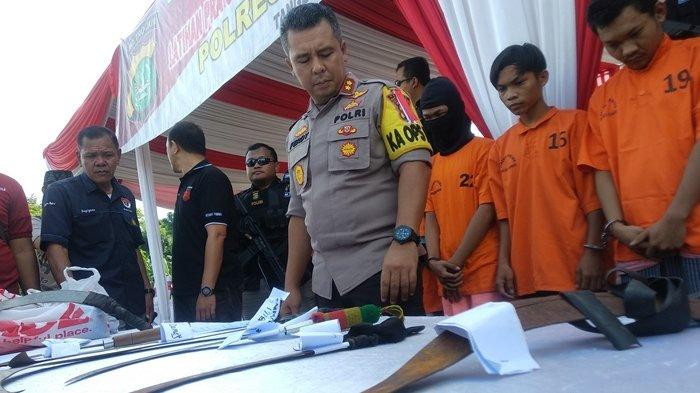 South Tangerang Police are on the lookout for two suspects who escaped a deadly brawl that involved acid and sharp weapons in Pondok Aren, South Tangerang, on Dec. 2.
The brawl was sparked after two groups started mocking each other on social media.
On Friday, police chief Adj. Sr. Comr. Ferdy Irawan said the two groups, Perguruan Katak Beracun (the Poisonous Frog Group) from Ciputat and Pondok Aren in South Tangerang and another group from Ciledug in Tangerang, Banten, agreed to a brawl in Pondok Aren at around 5 a.m.
"They mocked each other on social media and agreed to meet at the scene," Ferdy said as quoted by wartakota.tribunnews.com.
The group from Ciledug suffered one dead, one had acid thrown in his right eye and four others were stabbed.
"After the brawl, the defeated group escaped and the goods they left behind were stolen [by the Poison Frog Group], namely motorbikes, cell phones, and other goods," Ferdy said.
The police have arrested nine people from the Poisonous Frog Group whom they allege were involved in the brawl. Seven have been identified as junior and senior high school students.
The suspects will be charged with murder and theft, which carries a maximum sentence of 15 years in prison. (sau)