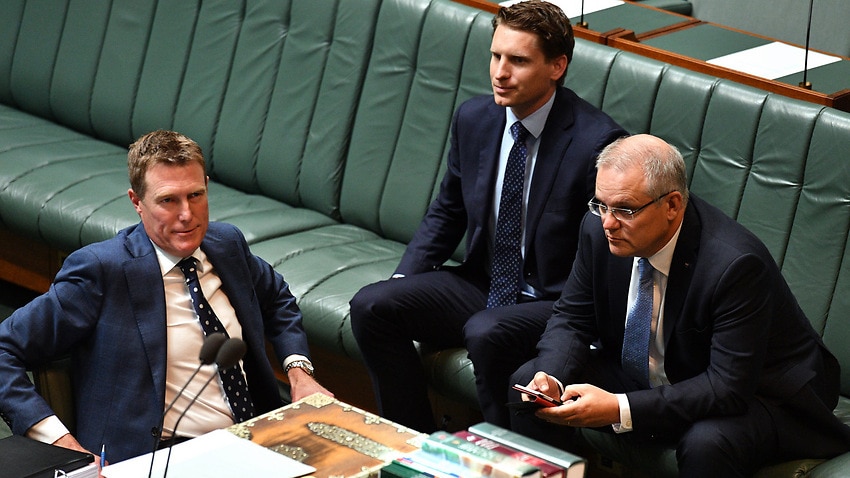 Australia has passed landmark laws that will give security agencies new powers to force tech companies to write them code to help crack encrypted messages, after Labor dropped last-minute amendments and voted with the Morrison government to pass the controversial bill.
The opposition has promised to revisit the changes when parliament resumes in February 2019, with leader Bill Shorten saying he wanted agencies to have the powers over the Christmas period.
"We're prepared to let it go forward on that basis – knowing there's more work to be done," Mr Shorten told reporters on Thursday night.
Bill Shorten says he will pass encryption bill as it stands
Earlier in the evening, when Labor announced it would pursue further changes in the Senate, it appeared the legislation was not going to pass in time.
As MPs filed out of Parliament House, Coalition members expressed their "disappointment", while Labor frontbencher Anthony Albanese blasted the bill as "nonsense legislation" that the government "still hadn't got right".
Shortly after, Mr Albanese's colleagues in the Senate agreed to drop their amendments and pass the bill.
ASIO would 'immediately' use new encryption powers to target terror
"This ensures that our national security and law enforcement agencies have the modern tools they need, with appropriate authority and oversight, to access the encrypted conversations of those who seek to do us harm," Attorney-General Christian Porter said.
The government's Senate leader, Mathias Cormann, said the government had indeed agreed to revisit the issue in the new year.
The Law Council said it was unacceptable that the laws were passed while so many in the parliament acknowledged there were ongoing problems.
"We now have a situation where unprecedented powers to access encrypted communications are now law, even though parliament knows serious problems exist," president Morry Bailes said.
The passage of the bill was met with dismay from some IT and tech company workers on social media.
"I've spent 20+ years building cryptography and security software. Now the Australian govt is considering laws that could coerce me to add backdoors," one user wrote.
"This is akin to requiring a doctor to infect a patient or an engineer to weaken a bridge."
The tech industry has previously told SBS News some firms may leave Australia altogether rather than complying with the law.