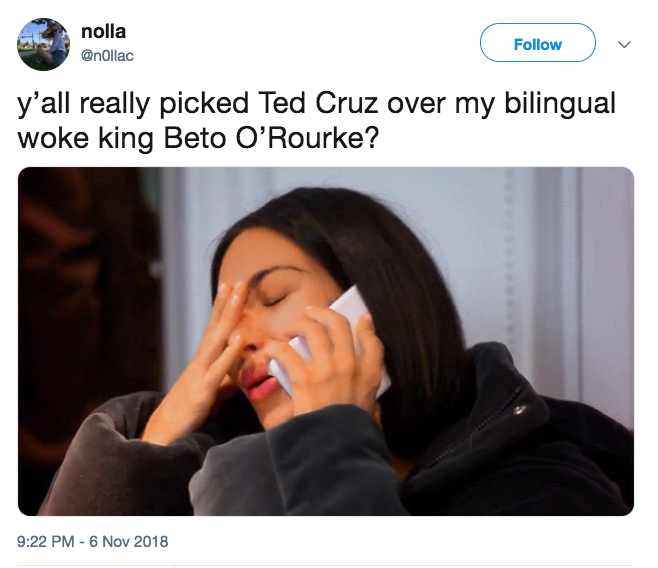 Photo: Twitter Screen Grab

It was a close race, closer than expected.
Social media erupted with an emotional response to Beto O'Rourke's failed bid to unseat Sen. Ted Cruz.
The Republican incumbent defeated his Democratic challenger, O'Rourke, and folks on both ends of the political spectrum jumped in to comment.
ALSO, Ted Cruz Holds Off Beto O'Rourke in Texas Senate Race
O'Rourke's supporters flooded Twitter, pushing him to the top of the service's trending list — and expressed huge disappointment over his loss.
Hollywood actress Alyssa Milano was among the first to suggest he run for president in 2020.
Milano tweeted, "Beto lost? That's ok. Now he can run for President."
Others quickly jumped on the virtual Beto bandwagon, including Golden State Warriors coach Steve Kerr.