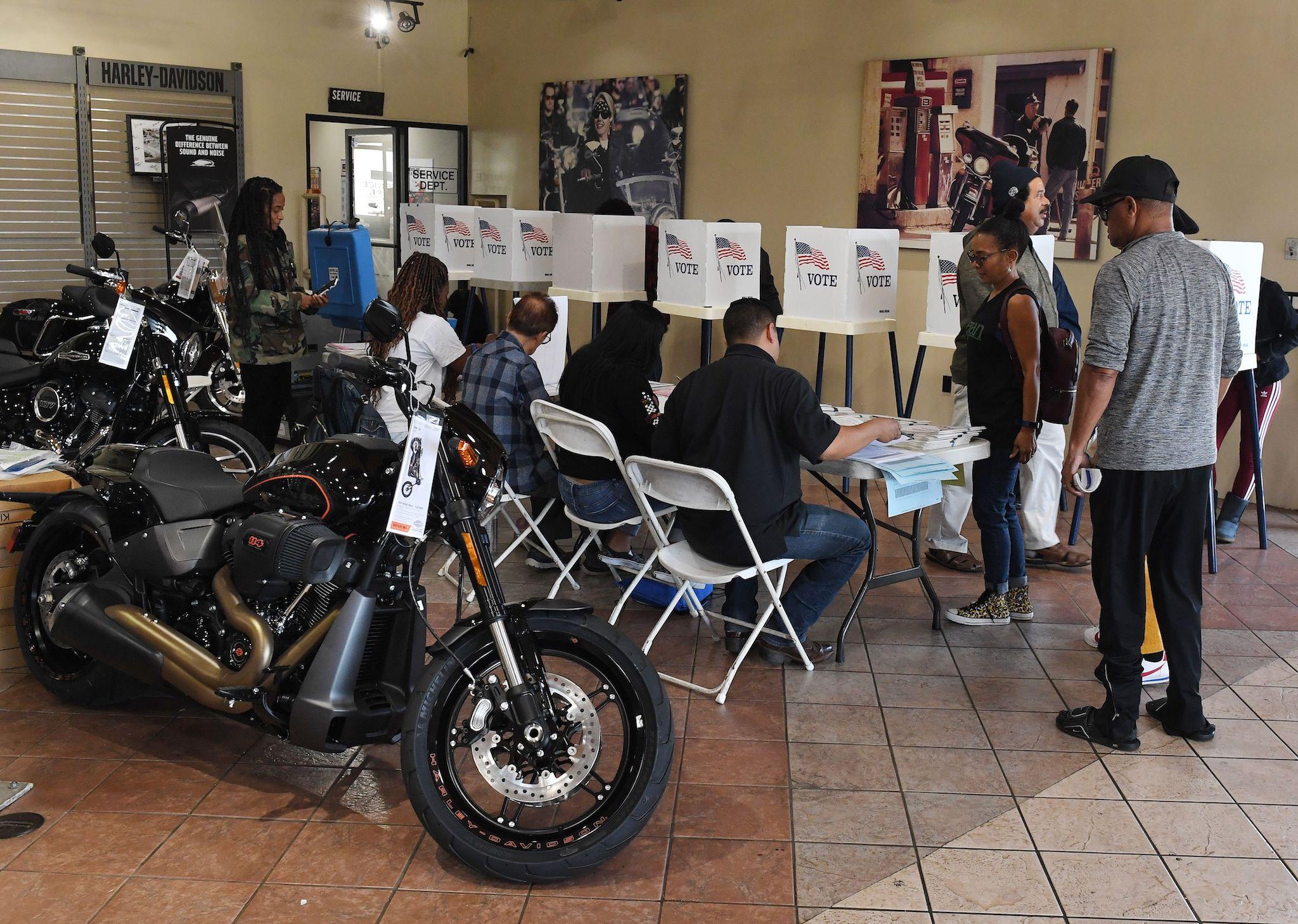 US voters are being hit by a host of "misinformation" targeting them as they cast their ballots in the midterms, the government has said, and it is not clear who is sending them.
Social media firms are hosting limited "misinformation" on their sites but it is not clear who is sending them, according to a Homeland Security Department official.
The government is working with law enforcement and social media companies to respond to those posts, but has not yet determined who is behind them, the official said.
The warning came after Facebook said it blocked 115 accounts for suspected "coordinated inauthentic behavior" linked to foreign groups attempting to interfere in Tuesday's U.S. midterm elections.
The social media company shut down 30 Facebook accounts and 85 Instagram accounts and is investigating them in more detail, it said in a blog post late Monday. 
Facebook acted after being tipped off Sunday by U.S. law enforcement officials. Authorities notified the company about recently discovered online activity "they believe may be linked to foreign entities," Facebook's head of cybersecurity policy, Nathaniel Gleicher, wrote in the post . 
U.S. tech companies have stepped up their work against disinformation campaigns, aiming to stymie online troublemakers' efforts to divide voters and discredit democracy. Facebook's purge is part of countermeasures to prevent abuses like those used by Russian groups two years ago to sway public opinion ahead of the 2016 U.S. presidential election.
It also came after a range of US law enforcement agencies – including DHS as well as the FBI and Department of Justice – released a statement making clear that foreign entities were still trying to affect elections.
"Our agencies have been working in unprecedented ways to combat influence efforts and to support state and local officials in securing our elections, including efforts to harden election infrastructure against interference," the statement read. "Our goal is clear: ensure every vote is counted and counted correctly. At this time we have no indication of compromise of our nation's election infrastructure that would prevent voting, change vote counts, or disrupt the ability to tally votes.
"But Americans should be aware that foreign actors—and Russia in particular—continue to try to influence public sentiment and voter perceptions through actions intended to sow discord. They can do this by spreading false information about political processes and candidates, lying about their own interference activities, disseminating propaganda on social media, and through other tactics. The American public can mitigate these efforts by remaining informed, reporting suspicious activity, and being vigilant consumers of information, as discussed below.
"The United States will not tolerate foreign interference in our elections from Russia, China, Iran, or other nations. As noted in a joint statement on October 19, 2018, such actions are a threat to our democracy, and identifying and preventing this interference is one of our highest priorities. On September 12, President Trump signed an executive order that makes clear the U.S. government will not hesitate to defend our electoral processes or punish those who attempt to undermine them.
"Our agencies have been making preparations for nearly two years in advance of these elections and are closely engaged with officials on the ground to help them ensure the voting process is secure. Americans can rest assured that we will continue to stay focused on this mission long after polls have closed."