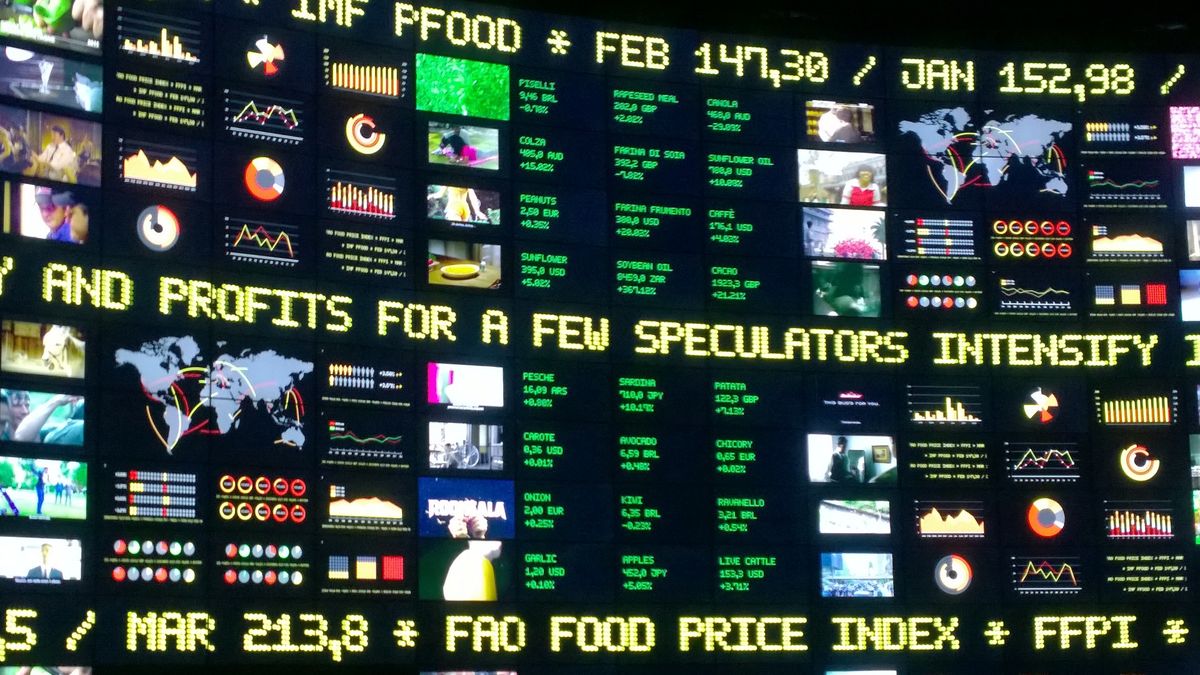 If you decide to dabble in the stock exchange you can simply buy shares directly through your bank. Alternatively, you can engage a dedicated broker who can negotiate better prices for you and make sure you're getting the best deal possible.
Cloud brokers operate in a similar way. Instead of stocks and bonds, they trade in measuring the performance of various cloud services and negotiating the very best rates. They can also assist with integration, which is very useful if you manage a large organisation.
In this guide you'll explore some of the very best cloud brokers on the market today. All of these can help you to list and manage existing cloud services and explore integration with new ones.
Piggy back on the powerful AWS platform for all your cloud brokerage needs
Free trial
Open Source
Requires AWS subscription
AWS Service Broker is part of Amazon Web Services. 
The solution is open source which allows AWS services to be exposed directly through third party applications such as Red Hat OpenShift. 
The AWS Service Broker integrates AWS services directly into AWS Network Partners' solutions.
The benefits of this are a unified interface where users can manage all their applications and resources. Users can manage infrastructure, resources and build logic through AWS CloudFormation templates. These contain a set of both strict and customizable parameters that implement production, tests and develop environments. They also interact with applications through endpoints and credentials. These can be stored as OpenShift binding. 
AWS Services Broker is integrated into the Red Hat OpenShift Platform on AWS QuickStart. OpenShift manages master instances, etcd instances and node instances in popular configurations.
In order to utilize the service broker users need to have an account with Amazon web Services.
AWS has three different pricing models; 'Pay as you Go', 'Save when you reserve' and 'Pay less using more'. To get prices for all these you need to contact Sales directly.
However, AWS provides a free tier. This offers users certain services for 12-months. After that you have to choose to sign up for any of the plans above or to cancel your AWS subscription.
Appirio pride themselves on delivering quality up to the minute data
Up to date info
Focus on data quality
Some interface issues
Appirio is an information technology company that offers technology and professional services to companies wishing to adopt public cloud applications. They were founded in 2006.
CloudWorks is a cross-cloud solution based on Appirio's cloud broker technology. 
Appirio CloudWorks helps companies to build solutions that connect SaaS platforms such as Google, SalesForce and Workday. This makes it easier for companies to manage data, users and processes across their SaaS platforms. Users find that this helps increase productivity, data quality and compliance.
Appirio use strategic guidance focused on investments in people, process and technology when implementing their services. Companies can find it difficult to find the right approach and have limited resources when it comes to complex integrations.
SalesWorks is a packaged solution which send relevant customer data directly to your sales team's email or mobile device. This provides insight into interactions with customers. Users can take action based on the information compiled by SalesWorks. The solution provides up to date information about customers and gives the sales team time to do their job without having to gather all the information themselves.
Prospective customers need to contact Appirio directly to obtain a quote.
Some users have complained that the UI isn't as friendly as it could be.
Swedish based Cloudmore slots all your desired cloud-based services together as neatly as an IKEA flatpack
PAYG pricing
Intuitive interface
Easy API integration
Cloudmore is a Swedish company with offices in Estonia, the UK and US. They were founded in 2007. The solution works to bring all cloud-based IT services together into one unified platform.
Cloudmore is delivered as a SaaS service. There is no hardware to buy or initial set-up costs. Everything you need from a brokerage solution is available from the get-go except for add-ons you might decide to include as you progress.
The interface is simple to use and easy on the eye. It is intuitive ensuring usability for all clients. 
Cloudmore's Brokerage platforms is based on a pay-as-you go pricing structure. The solution charges for the management of services which are usually paid for by the vendor. Users also have the option to purchase add-ons.
Cloudmore's API's easily integrate into your systems. This allows for end-to-end automation. Microsoft Online Services is part of their many integrations. 
Users need to contact Cloudmore directly for more information and a quote.
Backed by IBM, Bluewolf offers some top dog features to those who can afford them
Dedicated chatbots
Reputable vendor (IBM)
Relatively Expensive
Bluewolf, originally known as a cloud aggregator, was acquired by IBM in 2016 mainly for its Salesforce consulting services.
The solution focuses on creating excellent customer and employee experiences. They are one of the leading Salesforce consultancy agencies in operation.
With this in mind, Bluewolf work behind the scenes to create reports and analyse customer trends. This leaves your sales team free to concentrate on your customers.
Bluewolf's AI Now Service Agent Assist allows users to find information quickly and easily through access to data from multiple Salesforce organizations and third-party sources.
AI Now Watson Conversation Chatbot Pilot works for large business by handling routine customer requests.
Customer questions on Facebook, Twitter and phone are handled by AI Now Omnichannel Automation Chatbot.
Online commentators have noted that the service is expensive relative to other providers.
Boomi's support for various cloud models and easy integration makes it ideal for most companies
Supports multiple cloud architectures
Easy integration
Steep learning curve
Dell Boomi is a business unit acquired by Dell in 2010. It specializes in cloud-based integration, API management and Master Data Management.
Major clients include Micorsoft Azure, MapAnything and Novartis.
Users can build on-premise to on-premise, cloud-to-cloud and hybrid integrations. The interface gives you access to the tools needed to build end-to-end workflows. 
Dell Boomi has a handy drag and drop feature which makes integration simpler. It is an enterprise integration Platform as a Service. Users can build, deploy and manage all integrations seamlessly. 
Boomi 'Suggest' allows users to show others in the community ideas for integrations and receive feedback.
Users can submit data on integration processes to 'AtomSphere' to test against future changes. Boomi is a multi-tenant platform which manages all your data management software. They have connections to multiple providers such as MailChimp, GoogleCloud and Slack.
Dell Boomi has a monthly subscription that starts at $549 (£425.53) per month. For further information, potential users need to contact Boomi directly. A demo can be watched on their website.
Some reviewers have noted Boomi has a steep learning curve, so it may not be suitable for absolute beginners.
Top Image Credit: Cesco 82 / Wikimedia