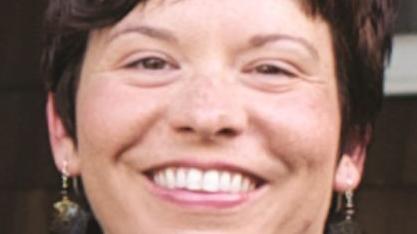 Join us for the Viroqua Chamber Main Street Farmers Market. Markets take place every Saturday 8 a.m. to 12:30 p.m. at the Western Technical College parking lot. Vernon Communications is sponsoring the Market this year. Their sponsorship helps to keep costs down for farmers and other vendors which is amazing. The Farmers Market has more than 60 vendors this year offering local produce, cheese, meat, pickles, flowers, eggs, spices, apparel, honey, maples syrup, soaps, and so much more. For more information, call 637-2575.
Read and Win program
McIntosh Memorial Library of Viroqua, in partnership with the Vernon County Agricultural Society, is pleased to present the annual Vernon County Fair Read and Win program. Local youth up to age 14 are encouraged to stop by participating libraries in Vernon County to pick up a reading log. The log helps the participants track how much time they have spent reading. Once the log is filled out return they return it to their local library to receive one entrance pass into the fairgrounds or one ride ticket. All reading logs must be turned in by Wednesday, Sept. 12. The Vernon County Fair is Sept. 12-16.
For more information, contact the library at 637-7151. Like the "Viroqua Library" page on Facebook or visit www.mcintoshmemoriallibrary.org.
VMH Foundation Golf Outing, Sept. 7
The Vernon Memorial Healthcare Foundation invites you to tee off with them Sept. 7 at Viroqua Hills Golf Course for the 17th annual golf outing. Your participation will support the programs, facilities, equipment and education that bring value to citizens of the rural communities we serve, ensuring quality care close to home. Whether you're an avid golfer, want to support the VMH Foundation, or would like to join the group for a meal at the end of the day, all support is appreciated. For more information, contact Donna Nelson at 637-2101. Sign up now to play or sponsor: http://bit.ly/VMHGolfOuting2018
Social media workshop, Sept. 20
Join Bad Axe Enterprises owner Carolyn Zick and local social media and marketing director Alex Johnson for a free two-hour social media workshop at the Food Enterprise Center in Viroqua.
Participants can choose to attend either a session covering paid Facebook/Instagram advertising and getting started with Pinterest for business (facilitated by Alex Johnson) or a session covering how to use free features on Instagram for small businesses (facilitated by Carolyn Zick). The two sessions run simultaneously in separate classrooms at the Food Enterprise Center.
We recommend bringing a smartphone or tablet to engage hands-on during the workshop. Come with your business Facebook and/or Instagram login info. No Instagram? No problem! Make sure you pre-download the app, and learn how to start from the ground up in the Instagram for Small Business session. This is a networking event, bring business cards to hand out!
Questions? Contact Carolyn at 608-769-8645 or badaxe.enterprises@gmail.com